My Book Had a Glamor Photoshoot!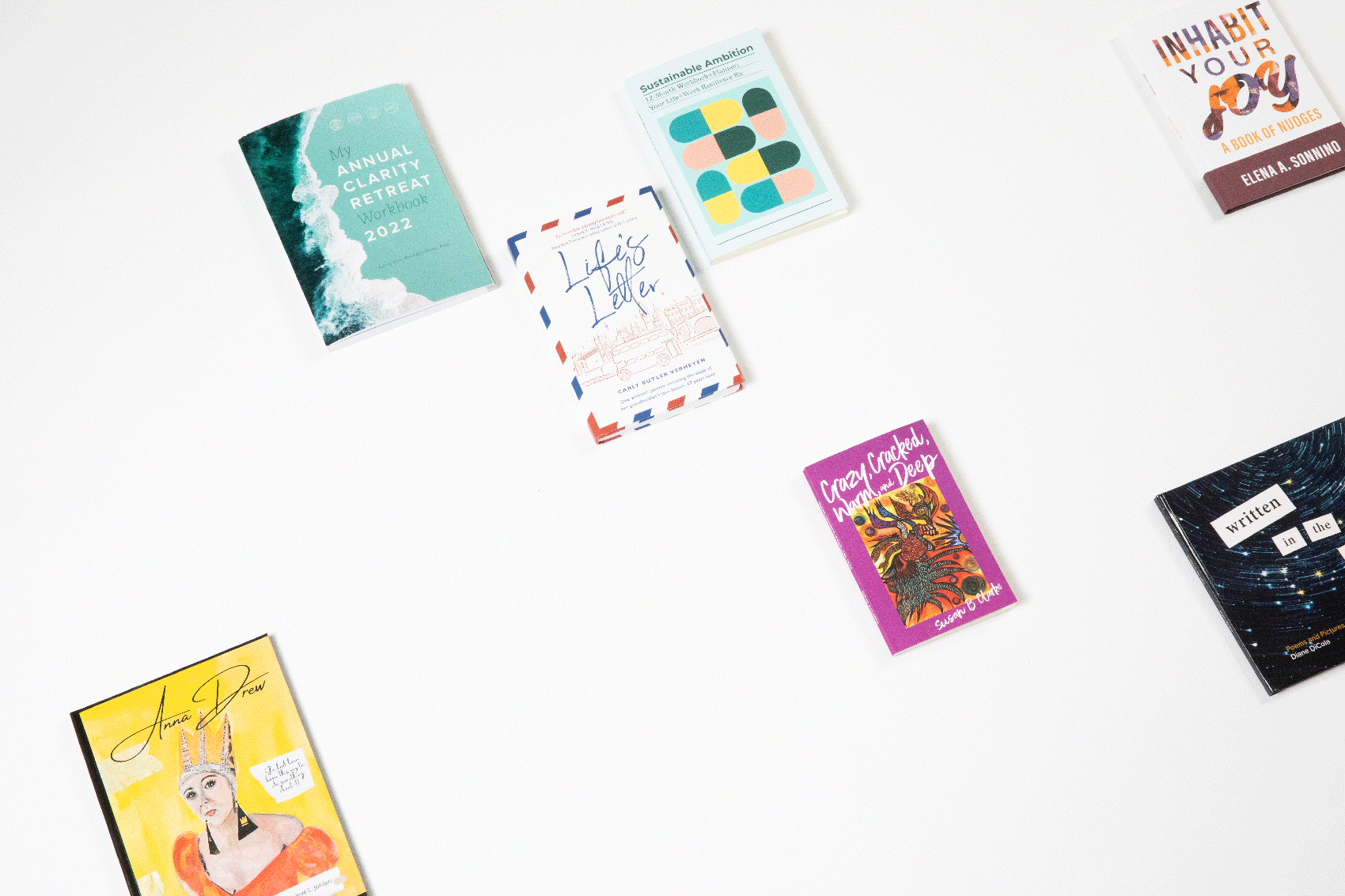 Once I went with a few girlfriends to a place that did glamor makeovers, including makeup and hair styling, and then a photoshoot. We had great fun being transformed into models for the afternoon, and having professional airbrushed soft-focus portraits of ourselves.
Well, my book got to go on a trip to get photographed. It was photographed with its fellow books which were conceived and created by the people in my Tiny Book course. I'm delighted to see my book with its cousins, looking like it's having a good time!
This fantastic course resulted in such a cool variety of books! I couldn't help but laugh though. A yoga teacher friend of mine has a store that sells, in her words, "things that smell good or feel soft; candles and yoga gear and things like that." Upon hearing about my book being published, she very kindly offered to put a few of the books in her store to sell during this last holiday season. I was elated.
After the holiday season, she returned the books to me and told me, in the nicest possible way, that my book was "a bit like having a stinky sock in a clean load of laundry." I was taken aback until I thought about it and realized that this was an absolute truth, and damn funny. And a good lesson for me. It was just not a good fit, just like three young boys would not be a good fit in such a shop, where they would be looking around for something to throw or kick.
Does it fit in with its cousin books here? Sure does, it's family, stinky socks and all!