My Neighbor Wrote an Amazing Autobiography and I Helped to Publish It
Some months ago, another neighbor, a published author (yes, my neighborhood is super awesome), invited a few people to his garden so that Dr. Stamm could read some stories he had written. I did not know what to expect or the topic of his writing. When I arrived, a few neighbors had gathered. Werner knew everyone quite well. He's lived in the neighborhood a long time. He sat in a garden chair, a wide-brim hat shading his head from the sun, clutching a recently printed manuscript. He shuffled some of the papers around and began to read, with his slight German accent, a story from his childhood called
The Escape
.
The story is about how as a young boy in Germany, he was forced to attend a Nazi-run boarding school, far from his home. As the war in Europe escalated, his mother decided she needed to get her only child out of that school. She went to great lengths to reclaim her son, standing up to a Nazi who claimed Werner was the Fuhrer's son. No, she said, he's MY son.
As he read these words, Werner, a rather stoic man in his early 90's, started to cry. After pulling out his linen handkerchief and composing himself, he went on. All of us there listening to him read were riveted. He read to us about their journey home from the school, through check-points and an air raid and a bombing on the train. It's an extraordinary story. I had never heard a first-hand account of surviving World War II from the perspective of a young German boy.
After the reading, Dr. Werner explained that he had a whole book written and would love to publish it but didn't know how.
I paused. I could help. Did I want to take this on?
After hearing more of his stories, I decided to help ensure those stories were out in the world. After reading the whole manuscript, I knew I had made the right decision.
Dr. Werner has lived an extraordinary life. His book covers his life from the age of eight, just before WWII, to the age of twenty when he emigrated to the United States. The first time I read the manuscript all the way through, I was so emotional at the end, I had to sit with that emotion for a few days. It's a powerful story, his journey living through the war and his joy and sense of promise upon arriving in the USA. It was what I needed to read at that moment. It's a powerful story of a mother and son, rescue, survival, growing up, and letting go. There is also humor and some very sweet, poignant memories.
Those mother and son stories, they really hook me. I'm really happy his book is out in the world.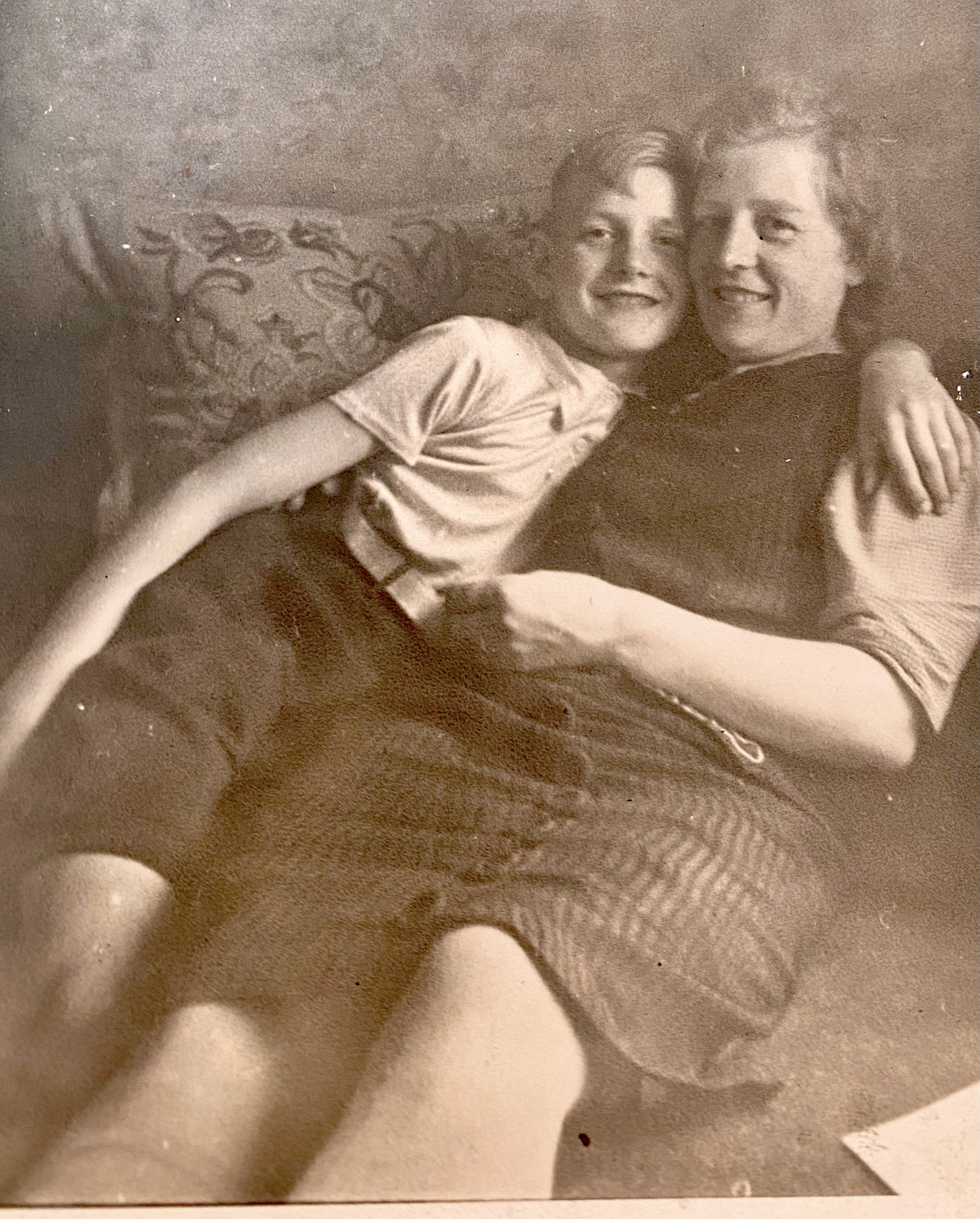 The book
Not the Fuhrer's Son
by Werner J. Stamm MD is available anywhere books are sold, in hardback and ebook formats. I hope you have a chance to read it!