If I Knew I Was Going to Have Three Boys, I Would Have Paid More Attention in PE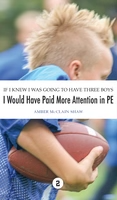 Published by Velvet Fig, Inc.
Amber McClain Shaw's second volume of stories about her life raising three boys will both entertain and enlighten anyone with kids, or who was once a kid themselves.

Spanning the adolescent years, this chronological series of poignant and humorous stories offer readers a glimpse into the journey of parenting boys with humor and intention.

From letting a wild possum in the house through a door left open, to mohawks, foil stew, sex ed, Little League drafts and unusual uses for peanut butter, you'll get to know each boy and follow their journey. You'll also get to know their mom, who at times feels unprepared and unorganized but reveals the joys, frustrations, and moments of profound insight in her role as a parent.
138 pages | $25.00 USD | 5x8 | 9798985094220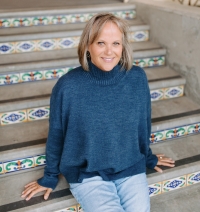 A Very Occasional Newsletter
Sign up for news and fun updates!
Recent Posts